Manifest Structure
The Master Manifest is a simple JSON of each Developer with their Name and a Location pointing to an Intermediate Manifest maintained by the developer. The Intermediate Manifest allows developers to organize sets of packages into one or more Package Manifests they also maintain.
The Intermediate Manifest is not strictly required but is recommended to allow growth over time. Adding a new manifest to the Master Manifest does take time while the Intermediate and Package Manifests, controlled by developers, can be instantaneous.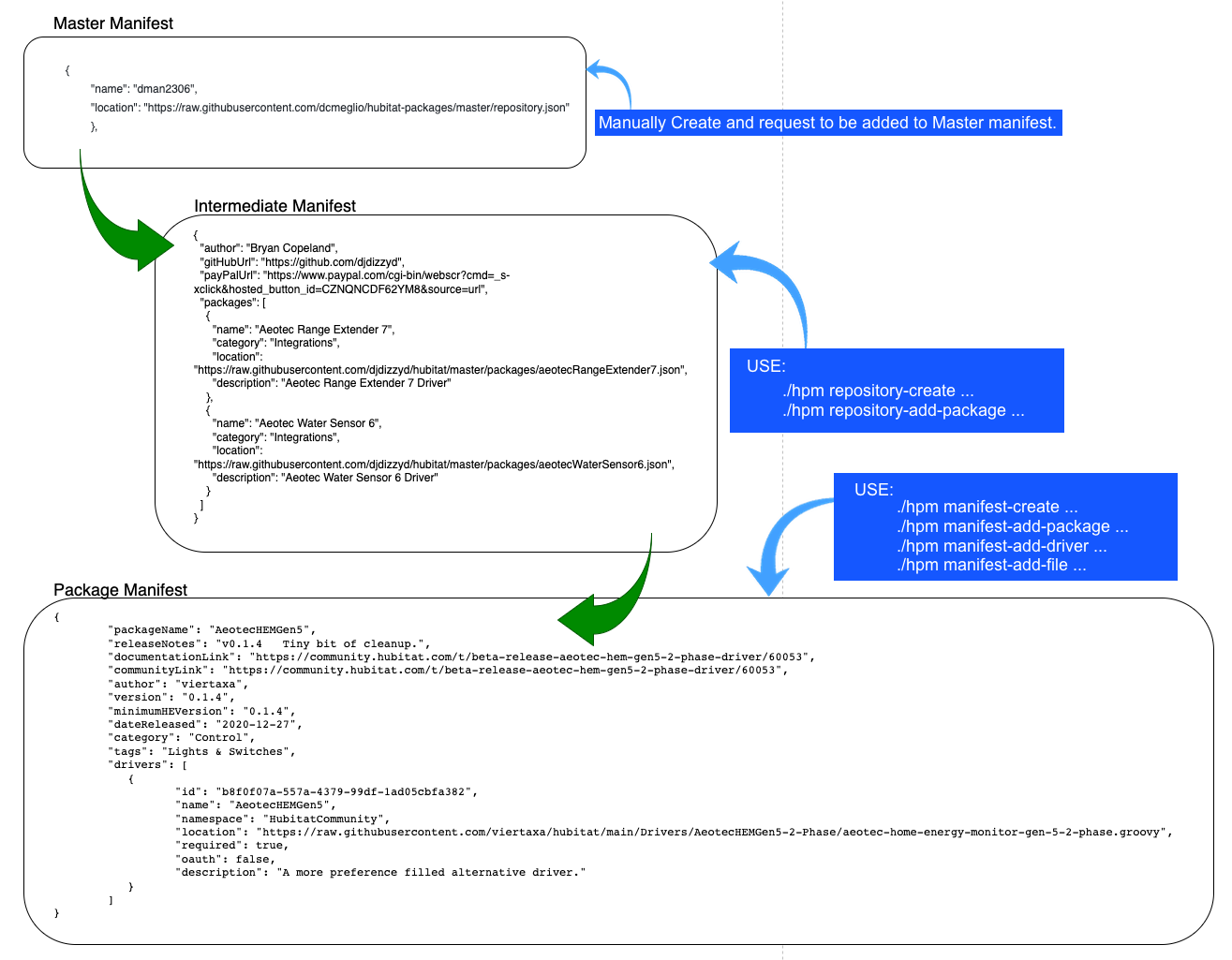 Note:
The images above are not actually linked but instead, show variations that individual Developers choose when creating their manifests.