First
There are three ways to install a package. You can Search by Keywords, Browse by Tags, or if you know the URL of a package you can choose From a URL
If you choose to Search by Keywords, you will get a textbox where you can enter your search query. When you click Next you will see all matching packages.
If you choose to Browse by Tags, you will see a list of tags to filter by.
If you chose to enter a URL you will be prompted to enter the URL. This is not the URL of a regular Hubitat app/driver. It is the URL of a package JSON. If you do not know what this is, you should probably choose to install from a repository.
If the package includes any optional apps or drivers you will be prompted to choose which ones you'd like to install. If you need to change your decision later you can always return and perform a Modify which will let you change the optional parameters.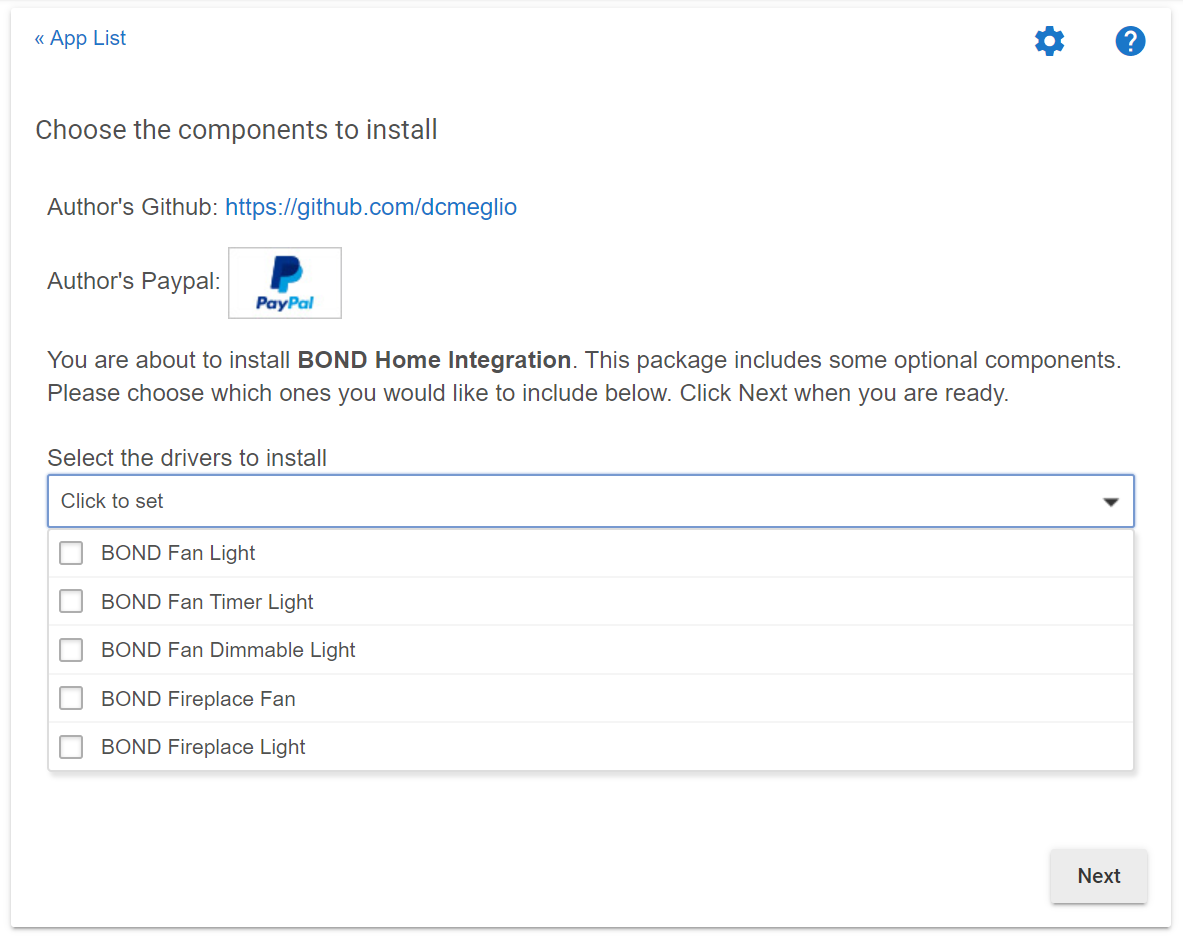 Finish
After you make your decisions you'll be prompted to confirm by clicking Next. Once you do the package will be installed.