First
This is where you can control the settings of the Hubitat Package Manager. You can modify your Hub Security settings, choose which repositories you want to use, enable or disable debug logging, manage updates, and also Add a Custom Repository.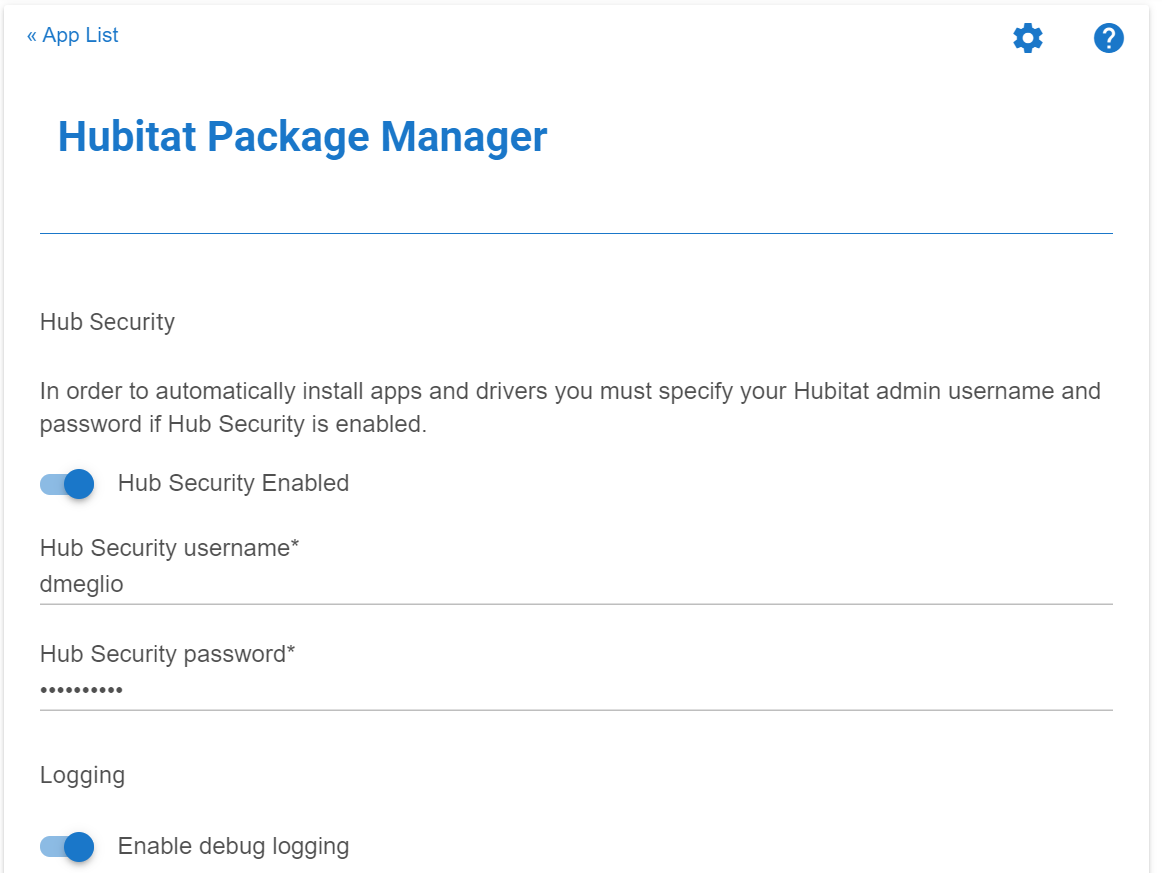 The updates include several options. You can configure when the update checker runs (Note: you should not run the checker during the Hubitat maintenance window at 3am), whether or not you'd like to receive a notification if updates are available, and if the updates should be installed automatically. You can choose to install all updates automatically, or just for certain packages. Additionally you can receive a push notification when an update either succeeds or fails.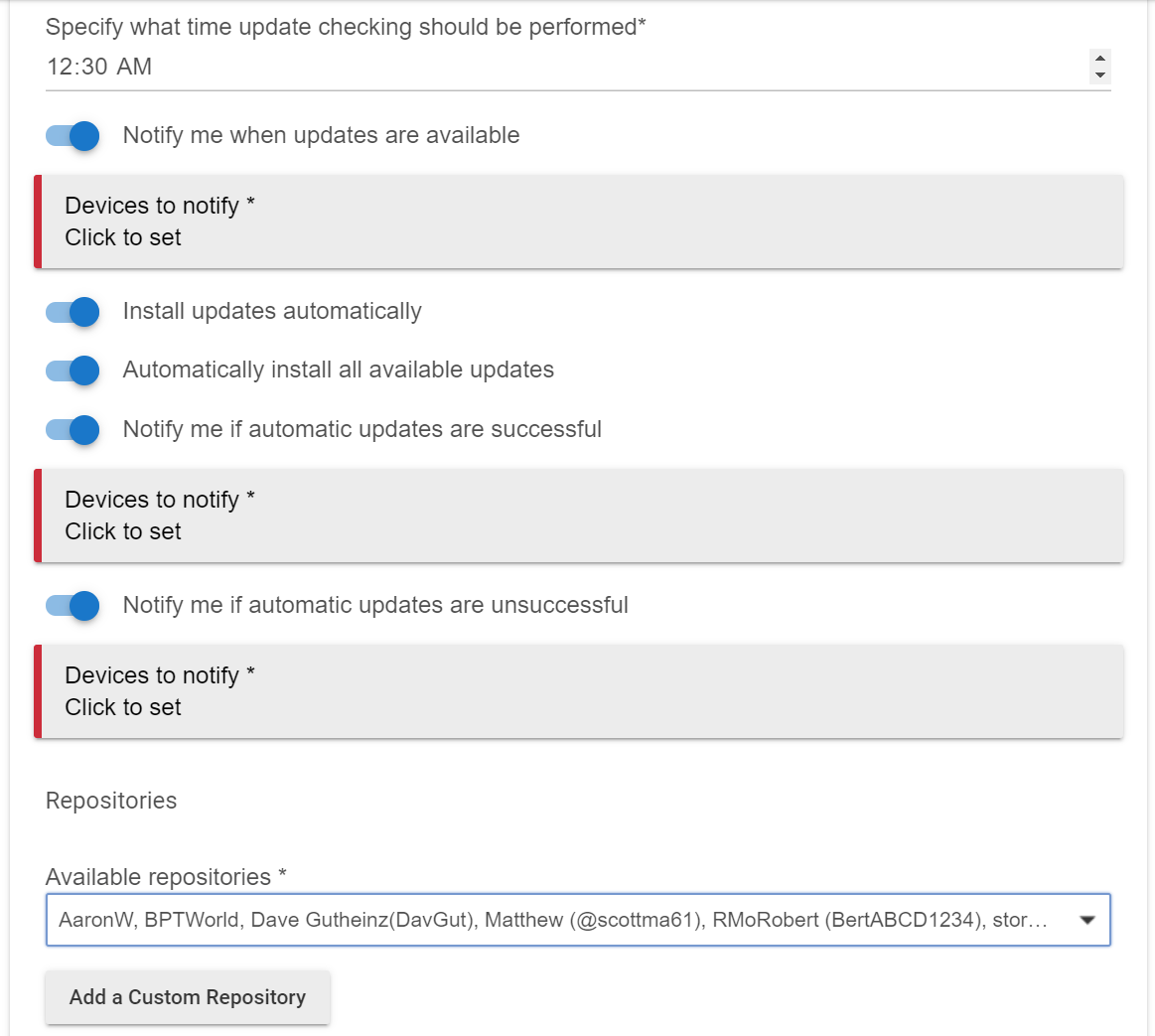 Finish
Click Next to return to the main HPM menu.